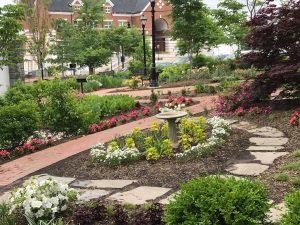 Arts & Culture events are offered periodically from September through May. They are generally scheduled for morning or early afternoon and often attendees go to brunch/lunch together before or after the outing. All meeting information is found on the monthly Calendar, in the newsletter, 'Reston-Herndon Happenings' e-blasts and via emails to the membership from the Arts and Culture co-chairs.
These activities seek to provide outings for members in order to experience varied, unique and sometimes overlooked venues, thus allowing participants to explore, understand and learn from historical and current cultural events. From the Fall of 2017 to the Spring of 2018, the Cultural Arts Committee offered four lovely outings. The outings were attended by an average of 10 members at each event – sometimes more, sometimes less – but at each one, reaction to the activity was positive. In order to make transportation to the events easy for our members, all of the events were in Virginia, going as far out as Oatlands and Gunston Hall. In those cases, carpools were organized, and no member was left out due to transportation issues. Our branch is committed to making our events accessible to all our members; therefore, we also ensured that each site was accessible for all.
Fall 2018 Cultural Arts Outing 
 On Wednesday, October 17, members of our branch met at the Lyceum Museum, 201 S. Washington St, Alexandria, VA, for the Women's History Museum of Alexandria Walking Tour, "Women of the Civil War." Following the tour, the group enjoyed lunch at Society Fair Cafe 277 S. Washington St (www.societyfair.net)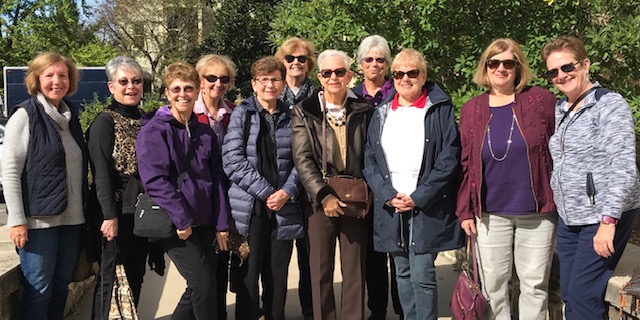 Description of Tour:  Many think the Civil War was fought by men, but women had plenty to do in the fight for rights, trade and freedom. Alexandria was a city with Southern sympathies continuously occupied  as a Northern supply depot. The women of Alexandria experienced the war not as a battle but as a day-to-day way of life. The National Women's History Museum shows how the war was not just fought with    muskets and bayonets, but also with trade and supplies. 
Thank you, Carol Flicker & Roberta Sherman, Cultural Arts Co Chairs, for arranging another memorable event for our branch!
A LOOK BACK
The 2017-18 Reston-Herndon Branch Cultural Outings
1.Oatlands Plantation– The group had lunch in Leesburg, VA at the Tuscarora Mill and then went to Oatlands to tour the house, gardens and out-buildings.
2. Udvar-Hazy Center, the Smithsonian National Air and Space Museum's annex at Washington Dulles International Airport in the Chantilly area of Fairfax County, VA – The guide focused the tour on women's role in space and aviation.
3. Sully Plantation– The members toured the house, gardens and out-buildings with emphasis on the women who had once lived there. A late lunch took place at Amphora Restaurant.
4. Fairfax Museum and Radcliff-Alison-Pozer House– Once again, the guide gave a wonderful tour of the museum and this special house with an emphasis on the women who had lived there. After the tour, the group had lunch in another historic house in downtown Fairfax City, Moore House, which is now know as Hamrock Restaurant.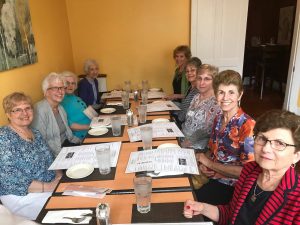 Fairfax Museum outing: Members enjoying lunch at Hamrock Restaurant in downtown Fairfax City.
You are sure to enjoy these activities, come join us!
Contacts:
Roberta Sherman shermanrs1@aol.com   703 860-3943
Carol Flicker carolflicker@gmail.com  703 723-0079