First Program of the 2018-19 Year
Guest Speaker, Alison Friedman, Candidate for the 10th Congressional District 2018 Democratic Primary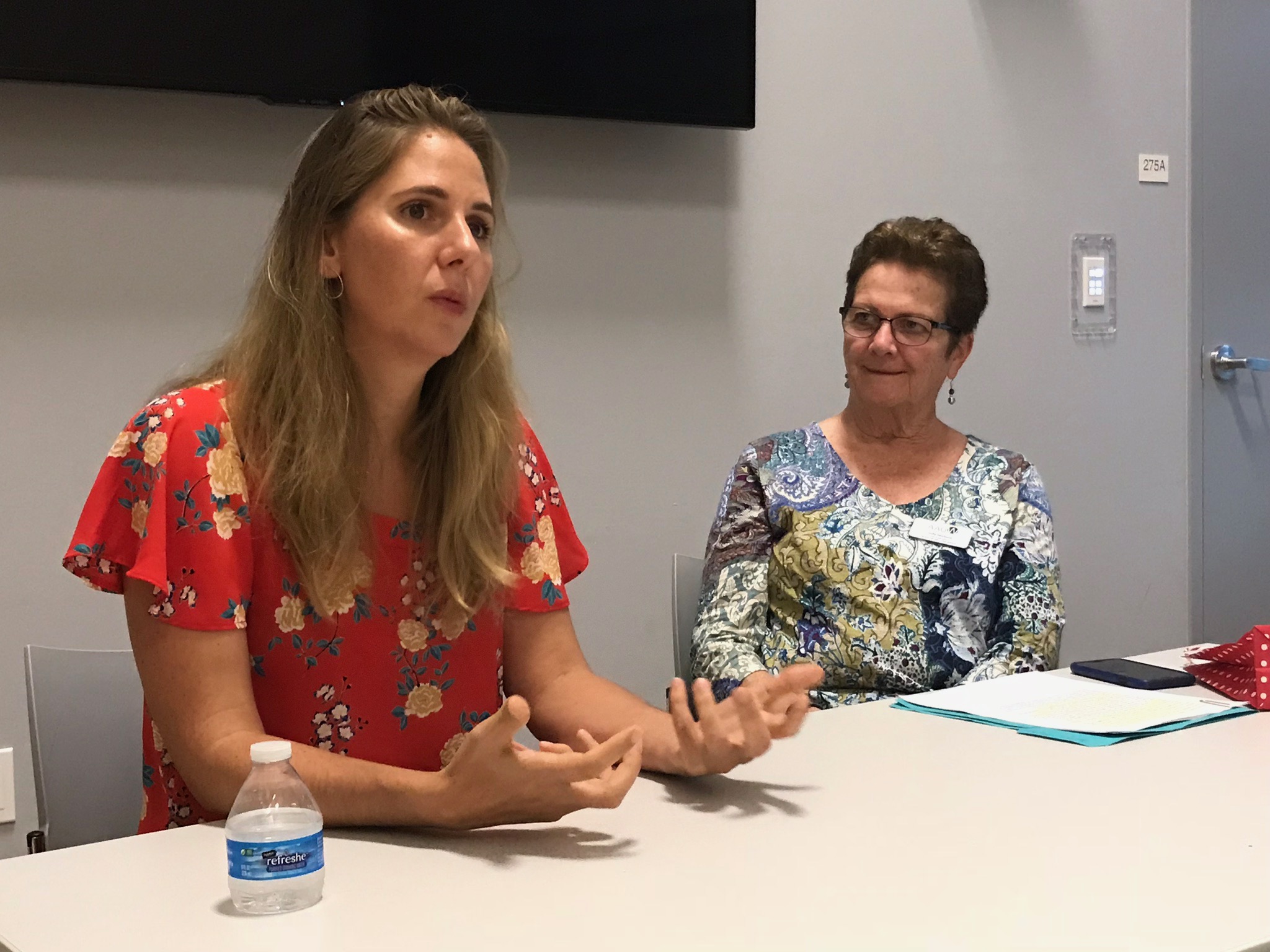 Alison Friedman, guest speaker, and Judy Skirbunt, AAUW Reston-Herndon Program VP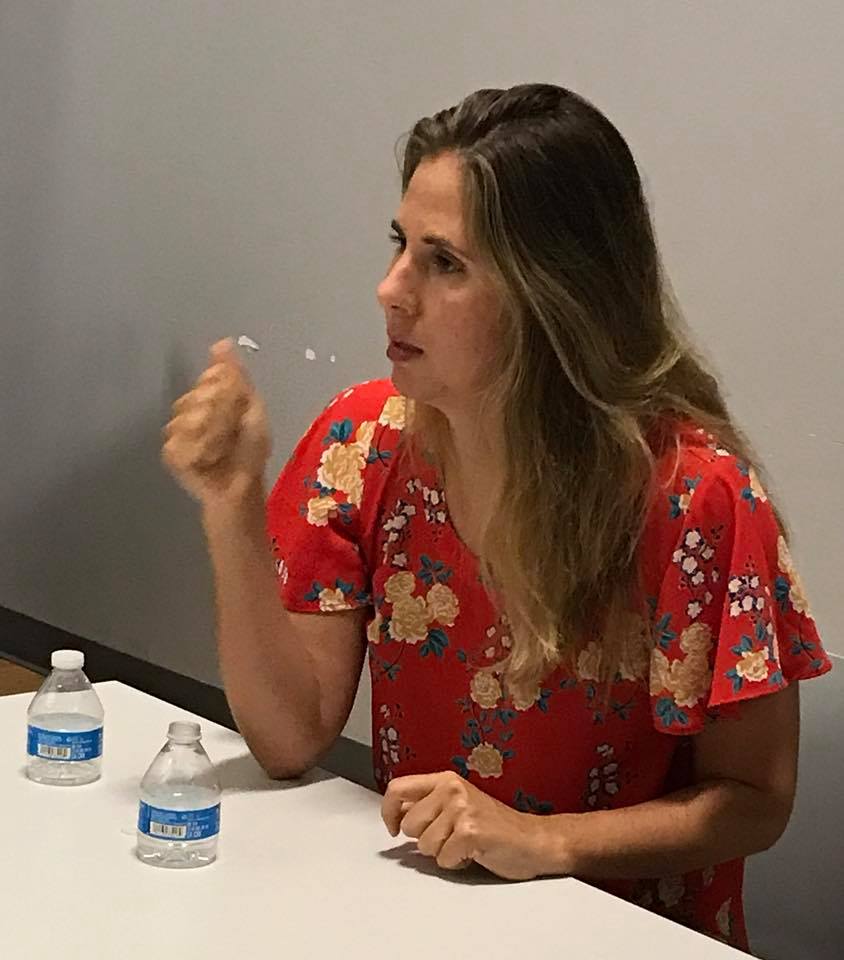 Alison shared many experiences and her personal feelings about the primary election and answered all of the questions asked by the members in a thoughtful way. We all learned a great deal from her remarks about both the difficulties and the wonderful opportunities associated   with running for a political office.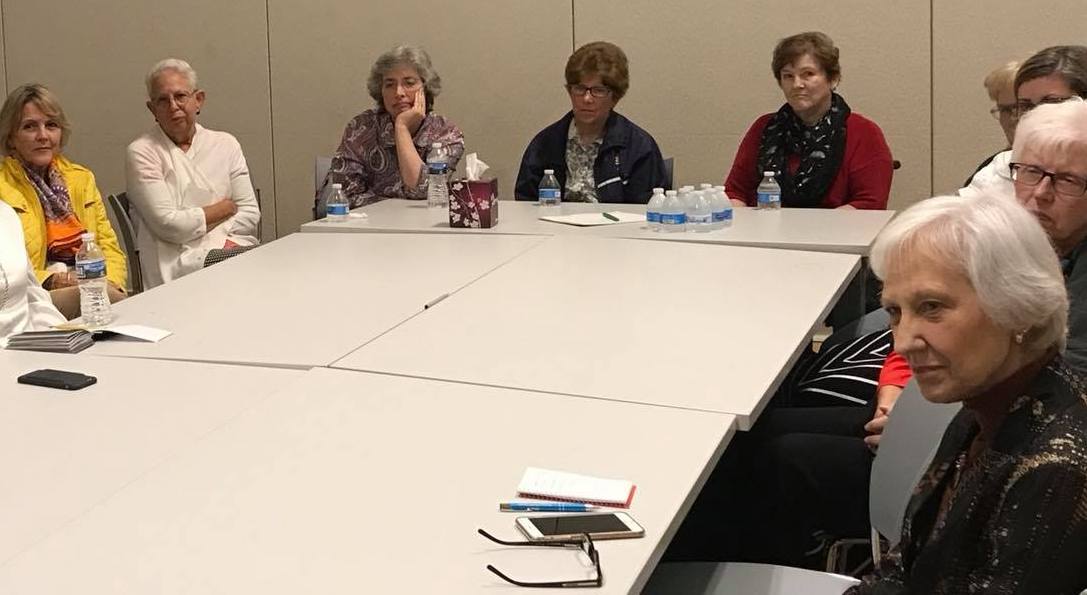 Branch members are attentive to Alison's remarks which were wide-ranging and interesting.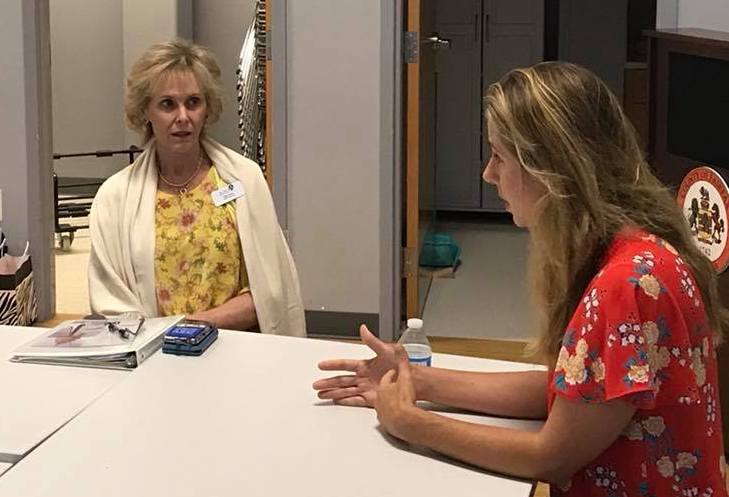 Alison answers a question from Mary Zane, AAUW Public Policy, Co-chair.
THE LAST OF OUR 2017-18 BRANCH ACTIVITIES!
2018 Branch Annual Meeting and Dinner 6/14/18
The Annual Business Meeting and Dinner was held on June 14 at Red's Table in South Lakes. Our guest speaker, Mali Phonpadith, CEO of SOAR Community Network, gave an inspirational talk on her journey from Laos to America at age 4 with her family. Describing the difficulties – spiritually, emotionally, and physically – she experienced during this time and later, as she grew-up in the United States. Although the intense sun caught us by surprise on this beautiful spring evening on the patio, the event was nonetheless deemed a success.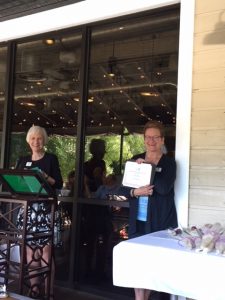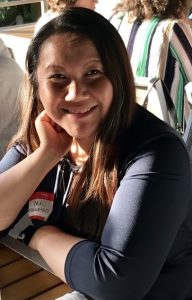 PHOTOS
Top Left: President Dianne Mero and Programs VP Judy Skirbunt conduct the Annual Business Meeting
Top Right: Guest Speaker, Mali Phonpadith
Below: Members enjoying dinner, the weather and friendships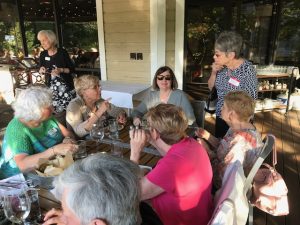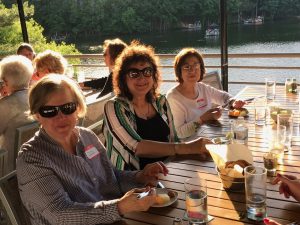 Branch Donation to BRAWS
Each guest at our annual dinner was asked to bring a donation for BRAWS (Bringing Resources to Aid Women's Shelters), an organization which then donates them to Homeless Women's Shelters, Schools and Transitional Placement homes for girls and women. They collect new bras (with tags on), new underwear, and boxes of Tampons and Pads, as well as children's items. The photo of our donations from this single event demonstrates the generosity of the women of the AAUW Reston-Herndon Branch.