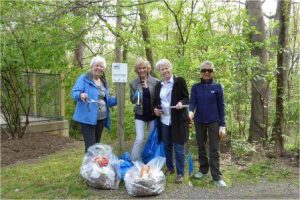 In cooperation with Reston Association, the Reston-Herndon Branch has committed to cleaning up the region around the Uplands Recreation Area in Reston several times per year. We invite everyone to Join us and experience the feeling of well-being that comes with a "walk in the woods" while doing our part to clean up the environment.
Our Fall 2018 and Spring 2019 clean-ups were held on November 3 and May 25. Our Fall 2019 clean-up was held recently on October 19. At each clean-up the group met at Uplands Pool and cleaned both the trail and the road from the pool to Wiehle Avenue along North Shore Drive.  We had great weather for all of these outings and it is always nice to take a walk in this beautifully wooded area with friends!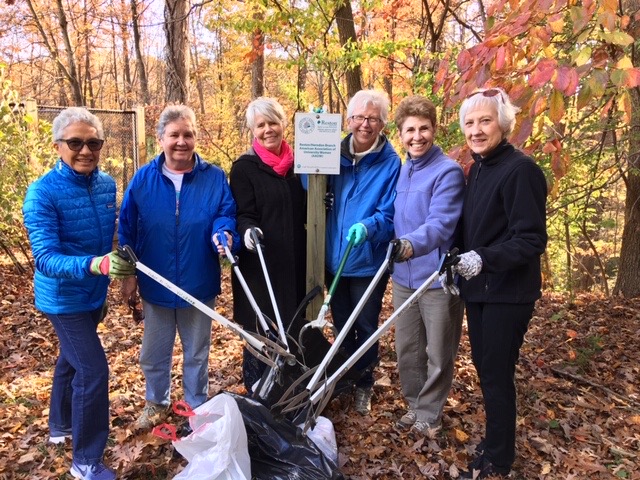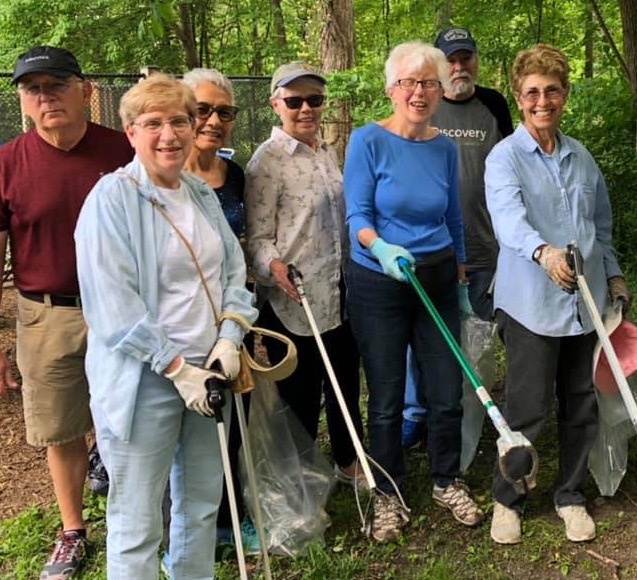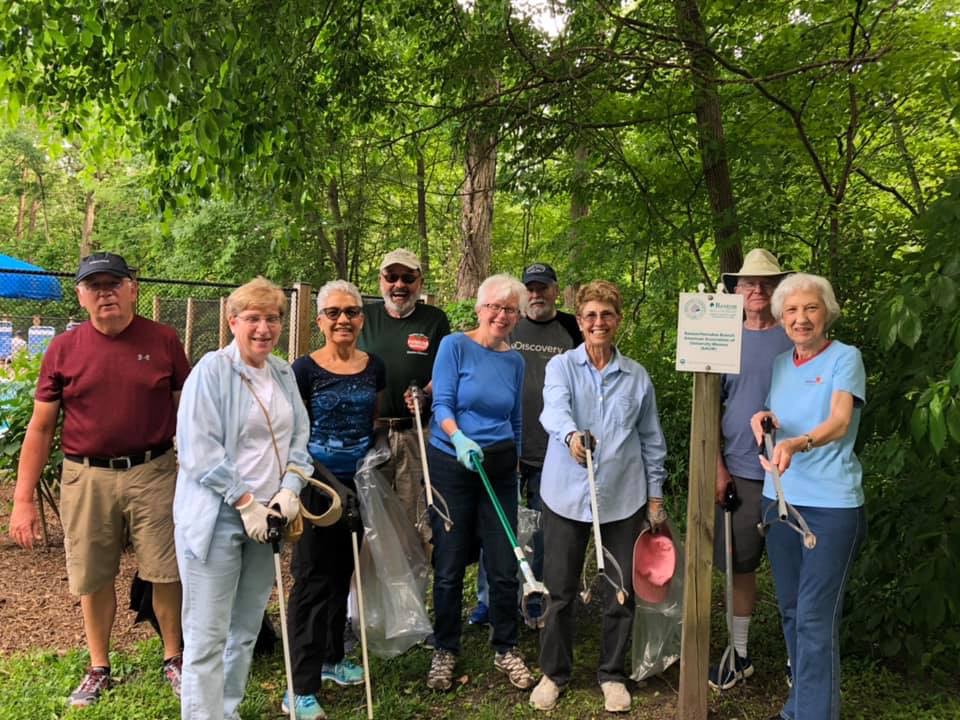 (May 2019)
Plan to join the group next time. Email blasts alert you to the schedule and also
WATCH THIS SPOT!

Please let Committee Chair, Fran Lovaas, know if you are interested in joining the Adopt-a-Spotters for the next adventure. For more information contact Fran at
franlovaas@comcast.net or call (703) 463-6554.